We are wedding planners in Cuba. Our main mission is to satisfy those who dream of a day full of countless emotions and a unique and perfect wedding. We have a wide spectrum of new, fresh and ingenious ideas to make your celebration unrepeatable.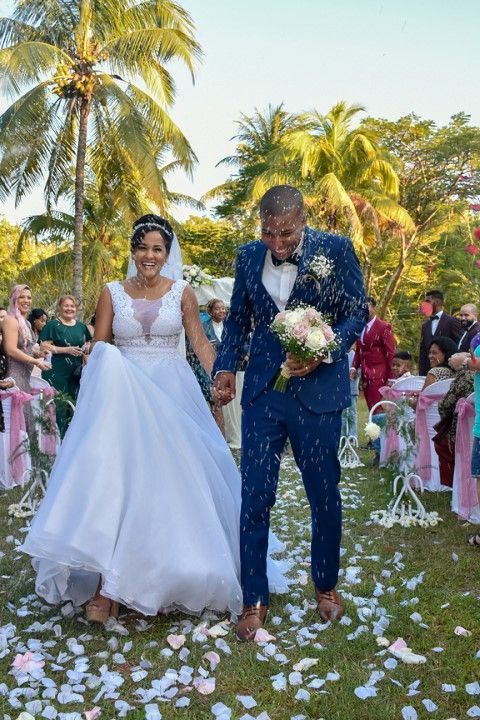 Wedding Services in Cuba
If you are wondering how to organize a wedding in Cuba and you are somewhat overwhelmed with the details of the celebration, we can tell you that you can now relax because you are in the right place. Our wedding and event planners will dissipate all the stress that this event brings because we offer all the services and at fabulous prices. Our weddings are left with the glamor of a movie.
Our wedding service company in Cuba has highly specialized professionals. We take care of all aspects of your wedding: decoration, wedding organization (wedding planner), master of ceremonies, buffet service, photography, video, honeymoon accommodation, family accommodation, entertainment, music, DJ, transportation, suits, makeup, hairstyle and any other service related to your wedding in Cuba.
How to have a Wedding in Cuba?
Our island is an excellent place for such an important celebration. In our agency we offer you beautiful locations: historical and heritage places, country landscapes, beautiful beaches, rooms specialized in events, restaurants or villas and private houses.
You can choose a location or send us reference images of the type of event or celebration you want, our team takes care of everything else.
We can do a simple wedding in Cuba or the biggest of celebrations.
Let's start designing your dream together. Contact us, fill out the following form.
Discover our excellent offers for a dream wedding in an idyllic destination. Enjoy the sun, sand and sea as you get married surrounded by the natural beauty of Cuba. Our packages include accommodation, decoration of the ceremony and much more. Make your wedding an unforgettable event on the beach in Cuba! Book now and make your special day in the Caribbean come true.
If you are looking to make your wedding unique and unforgettable, our agency offers you an exceptional decoration service to meet your expectations. With our innovative ideas, we will make every detail count and adapt to your tastes and preferences. Elegant, floral, rustic or modern decoration, whatever you want! Contact us and let us make the wedding of your dreams come true!
Our services include everything you need to make your day perfect, from catering to flower arrangements and decorations. The team of experienced professionals is ready to help you plan every detail. Plus, we offer flexible plans to fit your individual needs and budgets. There is no better way to celebrate this important moment than surrounded by the beautiful natural landscape of the Cuban Caribbean Sea on Varadero beach. Get excited today!