Ancon Beach, Cuba.
Hello, curious traveler! If you are considering visiting Cuba and wondering if Playa Ancón is worth exploring, let us tell you that you are about to discover a paradisiacal corner that is well worth your attention. In this article, we will take you on a tour of Playa Ancón, located near the charming Trinidad, so that you know all the details and reasons why this destination deserves a place on your list of dream trips.
Where to Stay in Playa Ancón?
One of the first questions you will have when planning your trip to Playa Ancón is where to stay. Fortunately, you'll find options to fit all budgets and preferences. From all-inclusive resorts to cozy private homes.
Private houses, our recommendation, are an authentic and charming way to experience Cuban life. Locals open the doors of their homes and offer you comfortable rooms and homemade breakfasts. In addition to being affordable, these houses give you the opportunity to get up close and personal with Cuban culture and receive local advice on the best places to visit.
And an important part of any trip to Cuba is getting to know its people, learning the story behind the version shown in the media. If you stay in a private house you can discover why Cuba is very different from what you think and what the reality of its picturesque and cheerful town is like. Something that is worthwhile and that can only be understood by living it.
On our website we put hundreds of private houses at your disposal throughout Cuba, don't forget to take a look if you are thinking of coming to Cuba.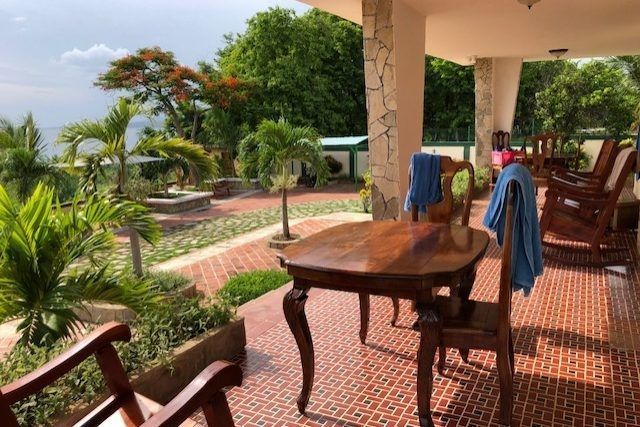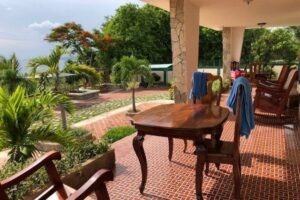 How to Get to Playa Ancón?
Accessibility is key to making your trip successful. Getting to Playa Ancón is relatively easy, since it is located near Trinidad, one of the most visited cities in Cuba. Here are some options to get to Playa Ancón:
From Trinidad: If you are already in Trinidad, you can take a taxi or rent a car to get to Playa Ancón in less than 20 minutes. You can also opt for a leisurely bike ride from Trinidad to the beach.
From Cienfuegos Airport: If you arrive at the Jaime González Airport in Cienfuegos, Playa Ancón is about two hours away by car. You can rent a car or take a taxi from the airport to the beach. You can take a similar tour from the Santa Clara Airport, the trip will take you about three hours.
From Havana: The most common thing when visiting Cuba is to spend some time in Havana and then visit other provinces. That is why it is important to have a safe means of transportation on hand in Havana. The trip will take you about four hours and you will be able to enjoy some charming views along the way.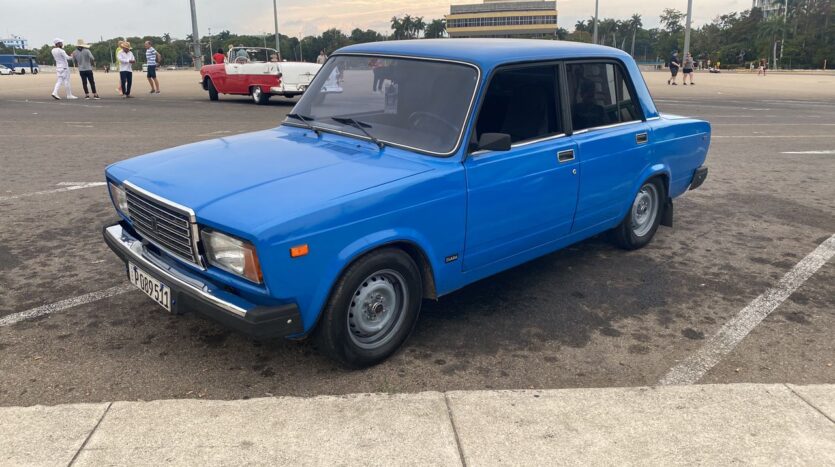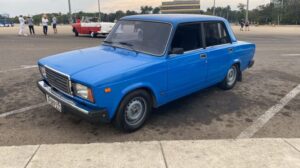 Ancón Beach Why Should You Visit It?
Let's start with the fundamental question: Is Playa Ancón worth visiting? The short answer is yes! This beach, located on the southern coast of Cuba, is a pearl of the Caribbean Sea that will not take you long to forget. Here are some reasons to put Playa Ancón on your itinerary:
Dream Beach: Playa Ancón is known for its abundant white sand that extends for 4 kilometers, bordered by the crystalline and warm waters of the sea. If you are one of those who collect photos of your favorite beaches, you will surely want to take a few of this one.
Magical Sunsets: The sunsets at Playa Ancón are simply spectacular. Don't miss the opportunity to witness the sun set on the horizon, painting the sky in shades of gold and orange. It's a completely surreal experience!
sunset at Playa Ancón
Near Trinidad: Playa Ancón is located just 12 kilometers from Trinidad, one of the most picturesque and charming cities in Cuba. You can combine exploring the city with a day of relaxation on the beach, although the ideal is to have at least one day to enjoy each one in depth.
Ok, now that you know why Playa Ancón is worth visiting, let's get into the details! But first, if you are a fan of Cuban beaches, in this article that I leave here you can find out where the "best beaches in Cuba" are.
The Best Time to Visit Playa Ancón
The climate in Playa Ancón is typically tropical, with warm temperatures throughout the year. However, the best time to visit may vary depending on your preferences. The high season runs from December to April, when the weather is cooler and drier.
If you're looking to avoid the crowds and enjoy cheaper rates, consider visiting during the low season from May to November. Keep in mind that the months of August and September are hurricane season, so it is important to be aware of the weather conditions.
What to do in Playa Ancón? Discover a World of Options!
It is time to delve into the exciting activities that Playa Ancón has in store for you. From relaxing on the beach to exploring the stunning natural beauty that surrounds it, here is a diverse selection of options to make the most of your stay:
Sand and sun at Playa Ancón
Without a doubt, the beach stands as the main star of Playa Ancón. Not only is it beautiful, with calm waters and refreshing wind, it is also the ideal place to let all your sorrows fly away. Let the wind take them away! Or the waves, lying on a lounge chair and watching the waves dance on the shore can be more effective than months of stress therapy, and it's free.
Bike Rides through Playa Ancón
If you want to explore the surroundings of Playa Ancón in an active way, we suggest renting a bicycle. You can pedal towards charming Trinidad or venture along local routes that will give you a deeper insight into this wonderful area.
Horseback Riding in Playa Ancón
For those looking for a unique experience close to nature, there is nothing like an exciting horseback riding excursion along the beach and the peaceful countryside that surrounds it. Breathtaking panoramic views and an intimate connection with nature that you will hardly forget await you here.
This is one of our favorite options, although the bike ride is also a lot of fun.
Diving and snorkeling in Playa Ancón
The proximity of coral reefs makes Playa Ancón a highly sought-after diving and snorkeling destination. An underwater world awaits you here, full of vibrantly colored tropical fish, dazzling corals, and diverse marine life that will amaze you with every dive.
In fact, the beauty of its reefs is one of the main strengths of Playa Ancón. Many travelers come with the sole purpose of exploring its waters. In the vicinity of the beach you will find everything you need for this purpose.
Explore Trinidad
Make the most of Playa Ancón's proximity to Trinidad, a colonial city that will transport you through the centuries. Stroll through its cobblestone streets, where time seems to have stopped, and admire the perfectly preserved colonial architecture. We suggest you delve into history by visiting the local museums, which house more than one treasure about the history of the City.
Furthermore, you cannot miss the opportunity to witness the bustle of daily life in the lively local squares, where you can interact with Cuban tradition and its people. Let Trinidad envelop you in its colonial charm and tell you stories that will last in your memory forever!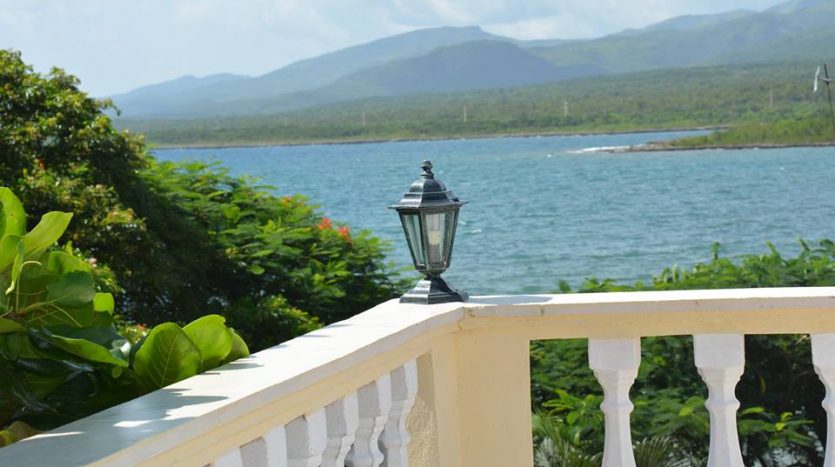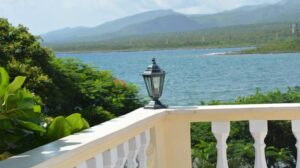 Playa Ancón Invites you to Discover it!
Playa Ancón is a bastion of life on the southern coast of Cuba that is definitely worth visiting. With its beautiful beach, varied accommodation options, delicious local food and exciting activities, this Caribbean shore will provide you with unforgettable memories.
If you are looking for a place to relax, explore and enjoy Cuban culture, Playa Ancón has everything you need. Prepare your swimsuit and sunglasses, because Playa Ancón awaits you with open arms!
Frequently Asked Questions about Ancon Beach
What makes Playa Ancón special?
In addition to being one of the most beautiful beaches in the country, it is famous for the charm of its underwater life that attracts thousands of divers every year. On the other hand, the diversity of activities it offers travelers and the proximity to Trinidad make it even more attractive.
Are there accommodation options near Playa Ancón?
Yes, there are hotels and private homes available in the area. Remember that on our website you will find private houses to stay throughout Cuba.
What activities can you do besides enjoying the beach in Playa Ancón?
You can scuba dive, snorkel, horseback ride, bike ride, explore Trinidad's historic center and more.
Is Playa Ancón suitable for families with children?
Yes, the beach is safe and family friendly.