Where are the best beaches in Cuba?
Just like you dream of, these are the beaches of Cuba! Play with an advantage on your trip to Cuba and discover in advance where the best beaches are in this article. I will take you to explore Cuba in search of the island's famous beach destinations and the others, the hidden secrets that few know. Are you ready to relax? Well, if you already have sunscreen and a cold beer, let's set sail!
A landscape like that on postcards! We begin our tour in Varadero, an extensive coastal strip that is synonymous with luxury and beauty. Located in the province of Matanzas, it is one of the most iconic beaches in Cuba and has been a favorite destination for travelers for decades. Its endless stretches of white sand and crystal-clear waters have made more than one repeat the experience. Additionally, Varadero has a wide range of services, from luxurious resorts to exciting water activities. Whether you're looking to relax on the beach, enjoy gourmet dining, or immerse yourself in exciting water sports, Varadero has it all.
Stop! We almost forgot something very important. Do you already know where to stay on the best beaches in Cuba? If you haven't made a decision, you still have time. Getting a place to sleep in Cuba can be complex in some of the most touristy places, especially in the high season, when the existing hotels cannot cope. We recommend that you secure your accommodation some time in advance and we put at your disposal our list of houses on the beaches of Cuba. A classic option that will allow you to experience Cuba from a different perspective!
An unexpected paradise! Just a short distance from bustling Havana are the Eastern Beaches, a very efficient reminder that you are in a coastal city. These beaches offer a perfect getaway for those who want to combine the enigmatic charm of this city with the excitement of the capital's best beaches. From the popular Santa María del Mar to the picturesque Guanabo, there are more than seven beaches lined up in 18 km of sand and sea. Do you dare to explore them all? Well, maybe you won't achieve it in a single day, so we recommend renting a house in Playas del Este for your vacation. In addition, the Eastern Beaches are very well known by the locals, who usually enjoy them in summer, so a simple tip is to ask about the favorite beaches of Havana residents, as we like to talk, they will surely reveal the location of those secret places that They are worth their weight in gold.
Ancón Beach in Trinidad, one of the most popular.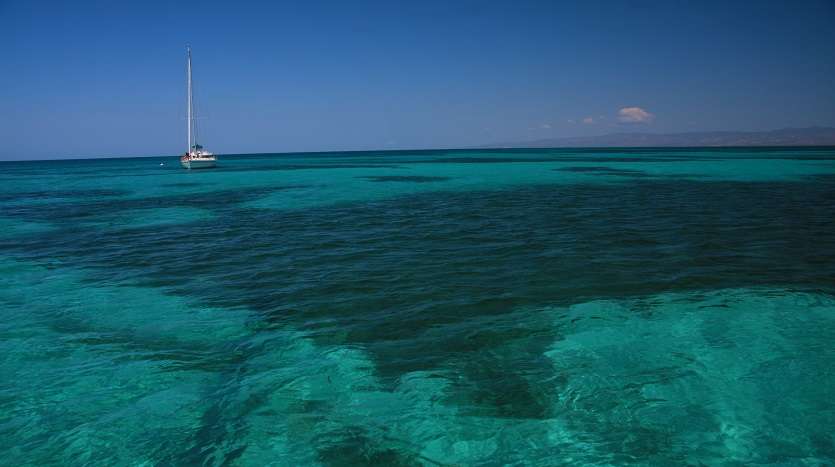 What do you prefer, emerald green waters or sky blue? Well, in Playa Ancón the two mix! This place, in the southern part of Cuba, is famous for being one of the best beaches on the island. Located near the beautiful colonial city of Trinidad, this beach offers you the opportunity to explore the historic colonial city while relaxing in its crystal clear waters. By the way, did you know that Trinidad is one of the best places to vacation in Cuba? If you want to discover them all, click on the orange link. Another blessing of Playa Ancón is its seabed. It is a museum under the sea, full of life too! Diving and snorkeling lovers will be able to enjoy its depths to the fullest.
Save the cow, Pirates are coming! According to popular legend, it was this common cry that once gave the town its name. It is located on the northern coast of Holguín, another of Cuba's renowned beach areas. Surrounded by hills and lush vegetation, this paradisiacal corner invites you to relax and disconnect, more than inviting you, it forces you to relax due to its unique environment. Among the beaches that you can find in Guardalavaca we recommend Playa Esmeralda, although Playa Pesquero is no less interesting. Lastly, like Playa Ancón, Guardalavaca's reefs are also popular with divers.
Guardalavaca is a relatively small place, finding where to stay can be complicated, so take a look at our houses on the beach in Guardalavaca
Bay of Pigs in Matanzas, a beach with history.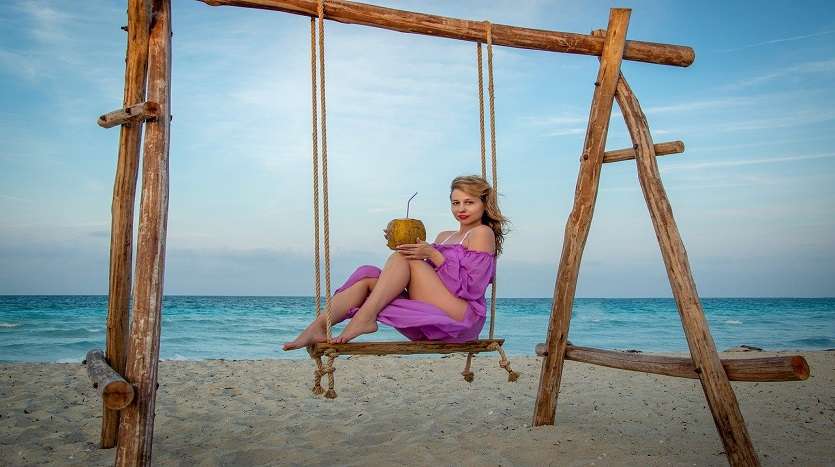 Paradise beaches and military invasions! The crystal clear waters of the Bay of Pigs, in Matanzas, hide an underwater world full of wonders. Additionally, this area also has important historical significance due to the events that took place in the Bay of Pigs invasion in 1961, when tensions between the Cuban and North American governments led to an armed conflict in the vicinity of these coasts. Our special recommendation is Long Beach, which has nothing to envy of its neighbors in Varadero.
The Bay of Pigs is approximately 27 km long, so it is a good idea to stay near the beach.
Santa Lucía Beach in Camagüey, one of the most particular.
The ideal complement for a colonial and picturesque province! Located on the northern coast of Camagüey, Playa Santa Lucía is home to a wide variety of migratory birds, among which a large population of flamingos stands out. Twenty kilometers of a very wide strip of white sand and shallow waters allow all types of water activities to coexist on this beach with a calm and relaxing atmosphere. Without a doubt it is one of the best beaches in Cuba.
Keep in mind that the distance between Playa Santa Lucía and the city of Camagüey is 112 km, you will have to look for a place to stay near the beach if you travel on your own.
Rancho Luna in Cienfuegos, a hidden corner.
Peace and tranquility, the dream of many made a habit in Playa Rancho Luna. In the beautiful city of Cienfuegos, this peaceful beach combines the historic charm of the surrounding area with the inspiring sea air, waves and fine sand. After exploring the colonial architecture and cultural treasures of Cienfuegos, you can recharge on this warm-water beach. Its half-moon shape favors sunset views in a way that I still cannot understand, but you will surely want to be attentive to capture some of the most special photos of your trip along the best beaches in Cuba.
Cayo Largo del Sur and three beaches.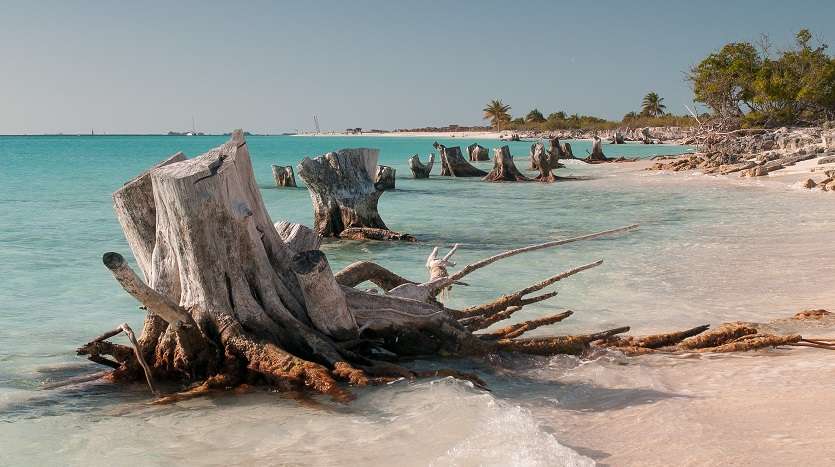 Now, it is time to explore the charms of the Cuban keys, which hide some of the most famous beaches in Cuba. Let's start with Key Largo, the largest! It is a destination full of luxury hotels and beaches, some consider it to be the best key in Cuba, or at least the most complete. The beaches that give it life are Playa Sirena, Playa Paraíso and Playa Tortuga, each one meets the idyllic standard of white sands and crystal clear waters.
Cayo Guillermo, the most beautiful.
Cayo Guillermo also has a solid hotel infrastructure in the vicinity of its virgin and well-preserved beaches. Its history highlights the visit of some famous people such as Ernest Hemingway. However, the best menu on this key is Playa del Pilar, known as the most beautiful beach in Cuba. Its sands are so fine and white that it seems impossible and its waters, bright green under the sunlight, have the ability to bewitch anyone.
Cayo Santa María and the best beach in Cuba
Cayo Santa María is the most accessible of all the keys in Cuba, you can get there by traveling on a road over the sea. Ideal for families, this key offers calm waters and fun activities for the little ones. It is not surprising that it is one of the best-rated keys in Cuba. It is home to what for many is the best beach in Cuba: Playa las Gaviotas. But to be honest, with so many spectacular beaches to choose from in Cuba, I think the title will depend on the visitor. Which of the ones we have explored is your favorite at the moment?
Cayo Coco and the barrier reef.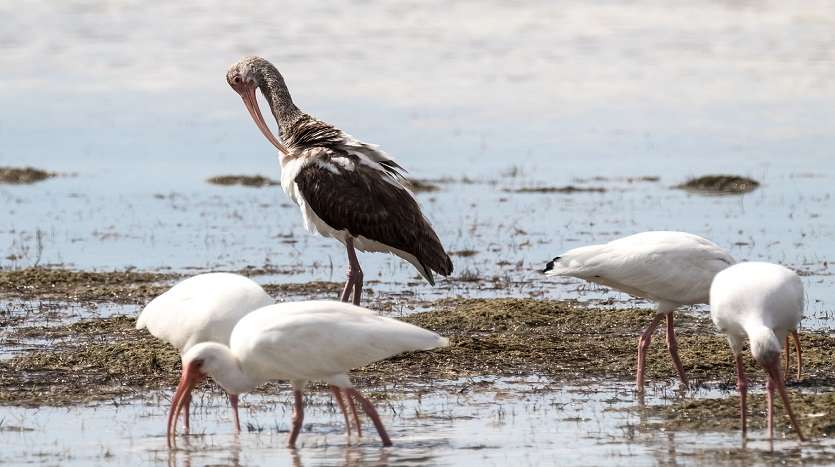 Cayo Coco is that corner of the planet where beaches like Playa Larga, Playa las Coloradas and Playa Flamenco are transformed into walls of peace against the turbulent outside world. In addition, it is surrounded by a coral barrier with impressive biodiversity, ideal for diving fans.
Cayo Jutías, habitat of endemic species.
If you are looking for a getaway to nature in its purest state, Cayo Jutías is the perfect place. Located in the province of Pinar del Río, this key offers a rustic and picturesque environment. Punta del Mentiroso Beach perfectly combines the virginity of its waters with the abundant lush nature. By the way, its name comes from a creature native to Cuba, very similar to a mouse, but considerably larger, lest you get a surprise.
Cayo Levisa, our last stop.
Our exploration ends in Cayo Levisa, a true hidden treasure in the vicinity of the Viñales Valley. If you are looking for a quiet place away from the crowds, Cayo Levisa gives you the opportunity to enjoy the serenity of the Caribbean in its purest state. Its Punta Arenas Beach, accessible by boat from the port of Palma Rubia, intensifies its magic at night, when the hikers visiting the key leave and the small island is left only for you.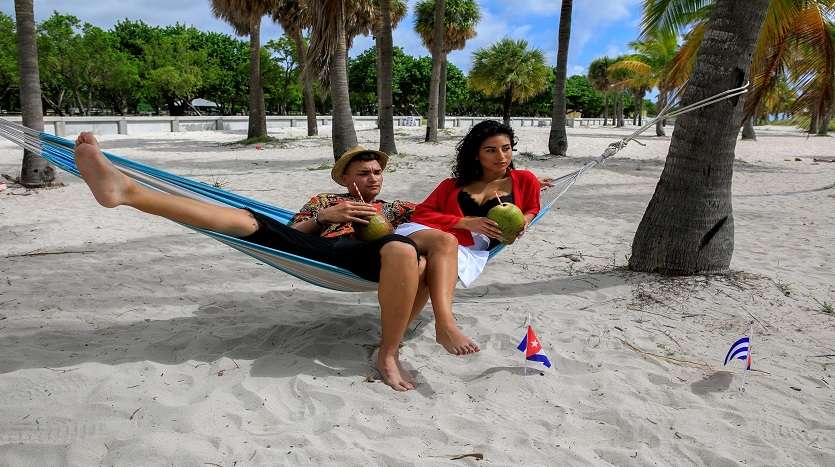 Come live your adventure on the best beaches in Cuba!
The beaches of Cuba are an experience that deserves to be lived. From the famous Varadero to the most remote keys, each beach in Cuba has its own charm and is an experience you won't want to ignore. Whether you are looking to relax, explore marine life or discover the reasons that make the best beaches in Cuba so famous.
You are ready to embark on a Caribbean adventure full of sun, sea and relaxation. Whether you choose the luxury of Varadero, the nature of the keys or the history of Trinidad, each destination awaits you with open arms. Pack your swimsuit, your sunglasses and your adventurous spirit, and get ready to live unforgettable moments on the most beautiful beaches in Cuba. Your Caribbean paradise is waiting for you!
Frequently Asked Questions about Cuba's beaches
What is the best time to visit the beaches of Cuba?
The best time to visit the beaches of Cuba is during the months of November to April. During this period, the climate is drier and temperatures are warm, but not excessive, which will allow you to fully enjoy outdoor activities and beaches.
Do resorts need to make advance reservations?
If you plan to stay at a resort on one of the more popular beaches, such as Varadero or the Keys, it is advisable to make reservations in advance, especially during high season. This will guarantee availability and allow you to ensure that you have a place in paradise waiting for you.
Can you practice water sports on the beaches of Cuba?
Of course! Cuban beaches offer a wide range of water activities, from diving and snorkeling to windsurfing and kayaking. Many resorts and resorts offer equipment and services so you can enjoy these exciting activities in crystal clear waters.
Is it safe to swim on the beaches of Cuba?
Yes, Cuba's beaches are generally safe for swimming, but it is important to follow lifeguard recommendations and respect flags and signs on the beach. Also, be aware of sea conditions and currents before entering the water.