Santa Lucía Beach, Cuba.
Is Playa de Santa Lucía worth visiting? If you find yourself exploring the wonders of Cuba and have come across this question, you are in the right place. We are here to take you by the hand on a tour of the best kept secrets of Playa de Santa Lucía, in Camagüey. Get ready for an adventure that will leave you amazed.
Accommodation near Playa Santa Lucía
When you arrive at Playa de Santa Lucía, you will be greeted not only by its warm waters and golden sand, but also by a variety of accommodation options to suit all tastes and budgets. From cozy private homes to luxury resorts, it will not be difficult to find your ideal temporary home, the difficult part is choosing the one that allows you to reach the deepest pleasures of the town.
But don't worry too much, we are here to help you solve these problems. The first thing you have to keep in mind is that an important portion of Cuba's charm is its people, not only because of their reputation for being jovial and eloquent, but also because they are the door to a much more real and passionate perspective of the country.
In our opinion, the closer to the people the better, and in recent years the non-state tourism sector has seen flagrant development on the island, so our recommendation is to stay in a private house in the area. On our website we make it easy for you to contact landlords from all over the country.
Not only can you access more beneficial prices without sacrificing comfort, staying in a private house in Playa Santa Lucía will allow you to feel closer to its essence and real charm.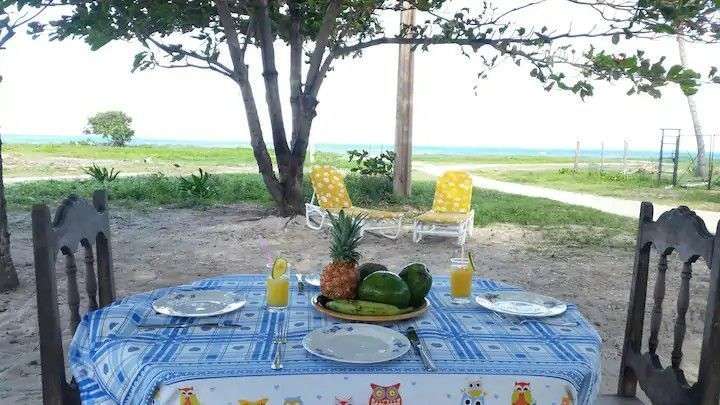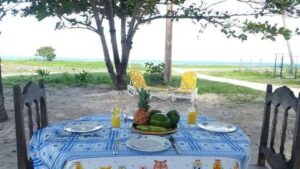 How to get to Playa Santa Lucía?
One good thing about Playa de Santa Lucía is that it is well connected to the main Cuban cities. You can get to the Camagüey airport, which is an hour's drive from the town where you can stay, and from there, a short drive will take you to the beach.
If you are traveling from Havana, you have the option of an internal flight to Camagüey or a bus or taxi trip that will allow you to enjoy the stunning Cuban landscapes along the way.
The road trip gives you views of sugar cane fields, swaying palms, and small Cuban towns, an experience that travelers often enjoy. If you want to make the road trip without setbacks, you can find a fast and safe vehicle on our website.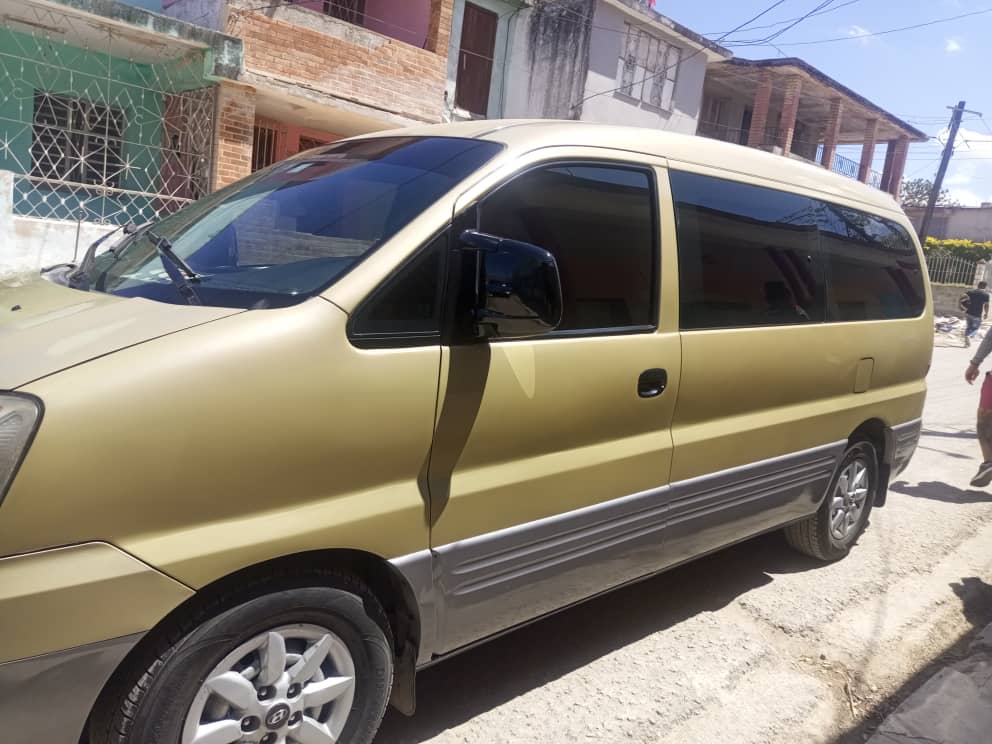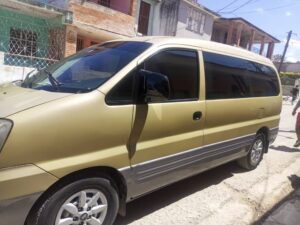 What to do in Playa Santa Lucía
When you arrive at Playa de Santa Lucía, prepare to immerse yourself in a world of emotions and activities that will satisfy both sun and beach lovers and nature enthusiasts. Here we present a list of exciting experiences for you to enjoy on this magical beach.
Forget stress in the sand of Playa Santa Lucía
beach views
A towel and a cold drink are two spectacular allies for a relaxing day on the beach. Lying on the golden sand and letting yourself be caressed by the warm rays is a plan as worthy as any other, especially if you are accompanied by the light whisper of the wind while the waves caress the shore.
The classic complement is a good book, one of those that makes you happy inside, but the company of those special people for you or the comforting murmur of your mind healing after an arduous period of effort is also worth gold.
The waters of Playa Santa Lucía
The waters of Playa Santa Lucía are a gift for sea lovers. Its calm, crystal-clear waters are perfect for swimming and enjoying water activities. If you are passionate about diving or snorkeling, you will be in your element. You can rent equipment or join an excursion to explore the coral reefs and the amazing marine life that inhabits these waters. Get ready for a close encounter with colorful tropical fish and other underwater creatures!
Explore the Bahía de Nuevitas Natural Park
Nature fans can't miss the opportunity to explore the Bahía de Nuevitas Natural Park, an ecological sanctuary that is home to an astonishing diversity of wildlife.
Walking along the trails of this park is a quite popular option. In large part it is due to the dense vegetation, which adds a touch of challenge to the route, and the possibility of observing exotic birds in their natural habitat and butterflies that flutter among the flowers.
Aquatic Adventures for Intrepid Spirits
water sports in Playa Santa Lucía
If you are looking for more intense emotions in the water, Playa Santa Lucía also has something for you. Activities such as windsurfing and kitesurfing are popular here thanks to the favorable winds and calm waters. If you are a beginner, don't worry; There are water sports schools that offer classes so you can become an expert in wind and waves.
Kayak Tours and Boat Excursions
Exploring the surrounding waters of Playa Santa Lucía by kayak is a relaxing and rewarding experience. Renting a kayak and paddling at your own pace while exploring the coast and nearby mangroves is quite easy, just ask around the beach and you will find them.
If you prefer a more organized adventure, consider joining an exciting boat excursion. These excursions can take you to places like Cayo Sabinal or the Nuevitas Estuary, where you can observe wildlife from a different perspective.
What to see near Playa Santa Lucía?
It is essential to visit the city of Camagüey, it is a nearby destination that deserves to be explored in depth. This colonial city will welcome you with narrow streets and charming squares that look like something out of an oil painting. The convoluted streets date back to its colonial past, when pirate attacks were frequent and the locals gave their city the shape of a true labyrinth to facilitate its defense.
It is advisable to start your exploration in the old town, where the colonial architecture and history are much more tangible, if this is possible in Camagüey.
The Ignacio Agramonte Provincial Museum is a must-see place to understand the origin of the festering Camagüeyan pride of Camagüey. The museum addresses to a greater extent the independence history of Cuba and Camaguey, and that of its central figure, who gives its name to the center, whom José Martí, Cuba's national hero, classified as "that diamond with a soul of a kiss."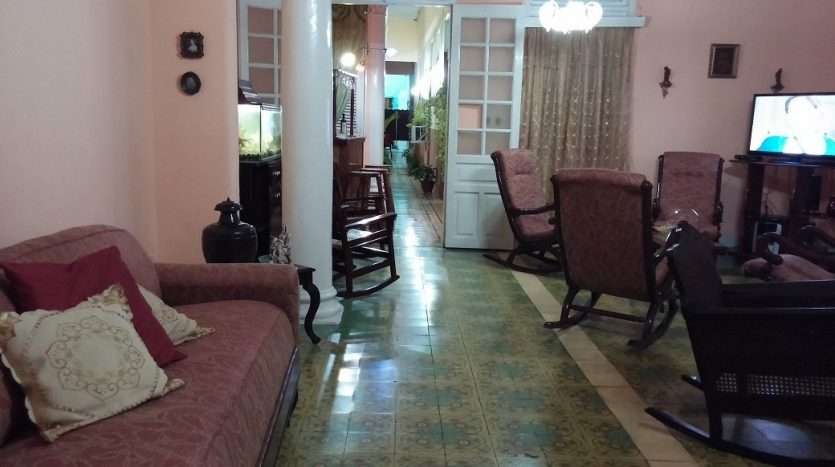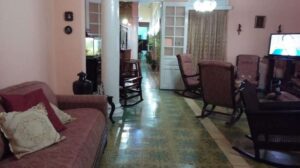 Santa Lucía Beach awaits you!
In short, is Playa de Santa Lucía worth visiting? The answer is a resounding yes! From its beautiful beach to the diversity of activities and natural wonders nearby, this destination has everything to offer travelers seeking sun, fun and adventure. So don't wait any longer and start planning your trip to Playa de Santa Lucía. I assure you that it will be an unforgettable experience!
If you want to know more about Cuba's beaches, I recommend this article about its best beaches.
palm trees in Playa Santa Lucía
Frequently Asked Questions about Santa Lucia Beach
Are there accommodation options near the beach?
Yes, you will find a variety of accommodations ranging from hotels to private homes, all near Playa de Santa Lucía. From our website you can prepare your accommodation in advance.
How much time is recommended to spend in Playa de Santa Lucía?
It is recommended to spend at least 2 or 3 days to fully enjoy the beach and explore the nearby attractions.
What is the distance between Playa de Santa Lucía and Camagüey?
Playa de Santa Lucía is approximately an hour's drive from Camagüey airport.
Are there nightlife options in Playa de Santa Lucía?
While the nightlife is quieter than in some Cuban cities, you will find bars and places to enjoy live music and traditional dancing.