What to do in Playa Larga, Cuba?
Hello, we are excited to share with you all the secrets and wonders that Playa Larga has to offer! If you are planning a visit to Playa Larga, in this article you will find all the information you need so you don't leave out anything important. Dream beaches and nature reserves with blatant wildlife in the same place, this and more awaits you in Playa Larga.
Où se trouve Playa Larga et comment s'y rendre ?
Let's start at the beginning. Playa Larga is located on the Zapata peninsula, Matanzas province, on the southern coast of Cuba. This corner is famous for its natural beauty and rich biodiversity. If you come from Havana, the car trip will take you approximately two hours. The journey itself is a quite interesting experience, as you will be able to enjoy the Cuban landscapes as you advance along roads that wind through sugar cane fields and small picturesque towns.
If you want to move from Havana to Playa Larga, or to any other point in the country, with us you can hire a fast and safe service that will make your trip easy and enjoyable. Click on the blue link to consult our transfers through Cuba.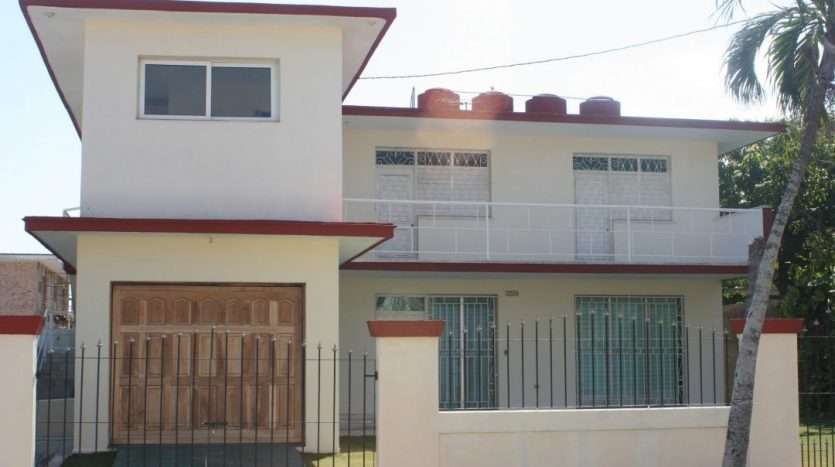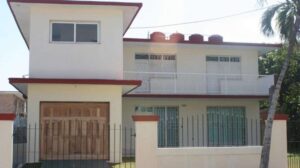 Where to stay in Playa Larga
Choosing your accommodation is key to guaranteeing a comfortable and pleasant stay. Above all, if you are going to stay in a place full of things to see and do like the Zapata Swamp, the area where Playa Larga is located, you will need a comfortable and peaceful fort from which to start your adventures. . In Playa Larga, you will find a variety of options to suit different tastes and budgets.
You can find private houses managed by friendly local hosts or even cozy bungalows facing the sea, the offer is varied and for all tastes and budgets. Eco-lodges and rustic cabins are also popular, especially among those seeking total immersion in nature.
Take a look at these houses in Playa Larga, obtaining accommodation in such a busy tourist area can be complex, with our houses you will solve this problem and you will have the ideal starting point to experience Playa Larga and its surroundings from the privileged perspective of the locals.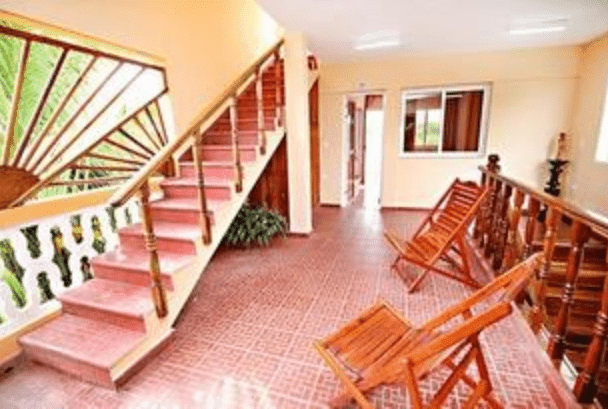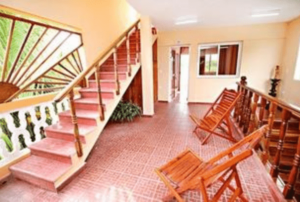 What to see in Playa Larga?
Now that you know the basics, let's get into it. What can you do in Playa Larga?
As its name indicates, Playa Larga is a fairly extensive stretch of coast of about 4 km. It is famous to have taken part in the events of the North American invasion in the Bay of Pigs, an element that you will surely be able to investigate during your trip. However, the beauty of this beach goes beyond its historical value. Very white sand dotted with trees and palm trees, arranged in a thin strip between nature and green waters that, although it may sound a bit exaggerated, seem to shine under the sunlight.
In addition, you will find areas of shallow water, perfect for relaxing, but there are also populated fragments of reefs, which are ideal for diving.
If you are a diving enthusiast, Playa Larga is the perfect place for you. It has a fascinating underwater world. Explore stunning coral reefs and discover shipwrecks that have become home to rich marine life. You can use certified diving schools to find the best spots to dive in Playa Larga.
Snorkeling in Playa Larga
For those who are not experienced divers, snorkeling is a great option to explore the reefs and marine life up close. You can rent snorkeling equipment at various centers in Playa Larga and venture into the shallow waters, where colorful tropical fish and wonderful underwater life await you.
Water Activities in Playa Larga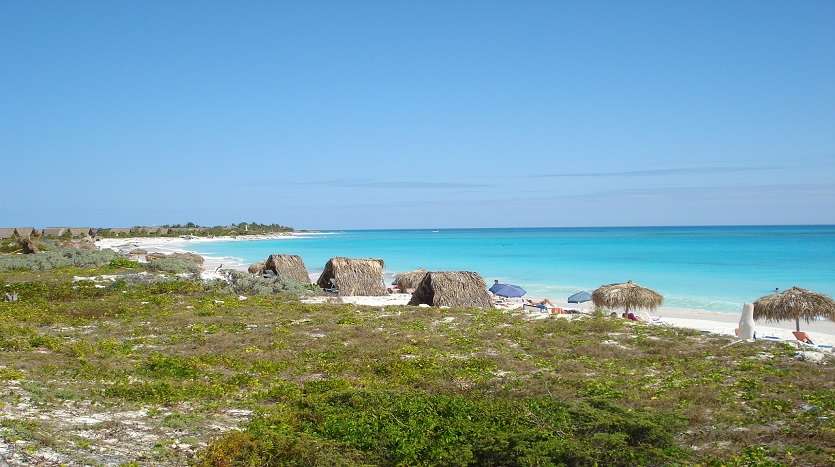 Are you passionate about water sports? Playa Larga offers you an exciting range of activities to quench your thirst for adventure. From kayaking and sport fishing to windsurfing and more, here you can rent equipment and take lessons from local experts. Dare to live exciting experiences in the water. The Caribbean climate of Playa Larga is perfect for sailing the sea encouraged by the wind and the sun's rays.
Treasure Lagoon Playa Larga
Laguna del Tesoro is a place enchanted by ancient stories. You can explore it by boat until you reach Treasure Island, a place that has given rise to countless local legends. Do you know what its secrets are? Well, if you want to know the reason that has covered even the island in enigmas, you must go to it.
Listen carefully to the stories and you will have something to tell your grandchildren when you are older, or well… at least your friends when you return from your trip to Cuba.
Crocodile Farm near Playa Larga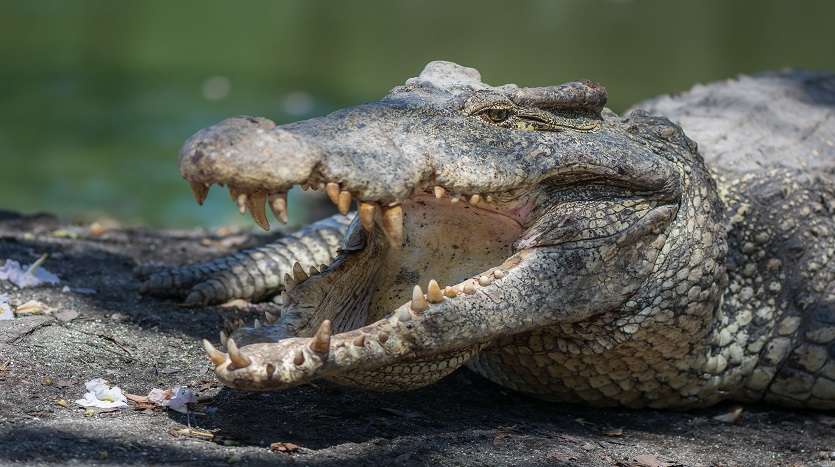 Would you like to meet the impressive Cuban crocodiles? Pay attention, they are the most aggressive species on the planet and can use their tails to jump several meters above the water, a method they use to hunt hutias in the mangroves. But do not spread panic! There are no huge reptiles lurking in Playa Larga, they live in the Crocodile Farm, a short distance from the beach, but separated by rigorous security measures.
The Crocodile Farm is similar to a zoo, but with better living conditions for the animals, which are protected and cared for in their natural environment. Visit it and you will not regret it, the local guides will be happy to share their knowledge with you and provide you with a unique educational experience.
Enigma of the Rocks Playa Larga Trail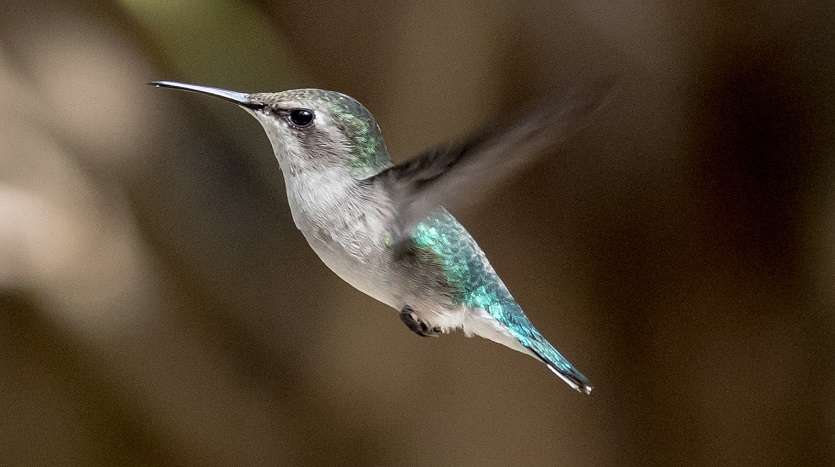 An opportunity for nature lovers! If you like hiking, here you can enter the Cuban jungle and be in direct contact with its overwhelming biodiversity. Birds, insects, some spiders and bats, local non-venomous snakes and some crocodiles, the guides will be able to safely guide you through a memorable adventure.
In addition, you can relax in the local lagoons, surrounded by interesting rock formations and snorkel if you prefer, life is in full swing all over the place. This is a most complete adventure.
Recommendation: Try to discover what the "Enigma of the Rocks" refers to.
Imagine diving in an underwater cave full of tropical fish and transparent waters… Have you already done it? Now be aware that the Fish Cave in Playa Larga will surpass your imagination.
The clarity of the water and the diversity of marine life make this a must-see stop for diving and snorkeling enthusiasts. Additionally, the cavernous atmosphere adds a mystical tone to the experience.
Visit Playa Girón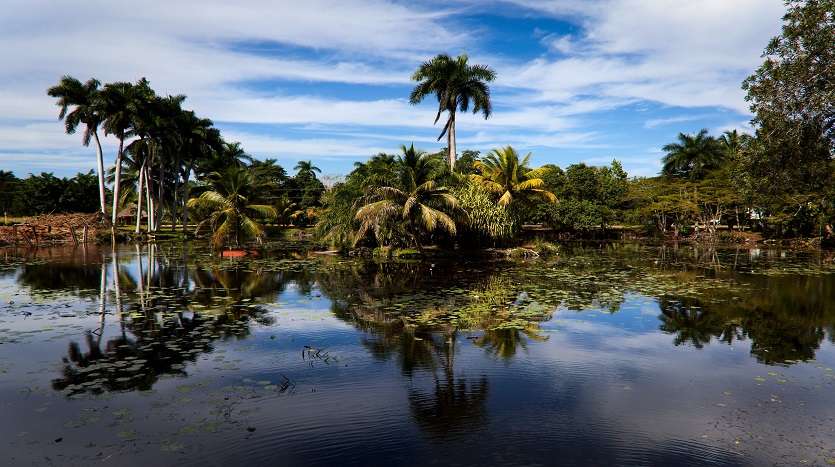 If you want to delve deeper into the history of the North American invasion of the Bay of Pigs, we suggest you visit the Girón Museum. You can also indulge in the beach habit and go to Playa Girón, another of the most spectacular beaches in the Bay of Pigs and Cuba in general. And if it's about beaches, here we leave you this article so you know where the best beaches in Cuba are.
Get to know the Ciénaga de Zapata National Park
A final recommendation! Playa Larga is located in the heart of the Ciénaga de Zapata National Park, one of the largest wetlands in Latin America. Be sure to explore its biodiversity, unique history and the charisma of its inhabitants. We have no doubt that your stay here will be one of the most memorable parts of your vacation.
Live the adventure in Playa Larga!
Now that you know the wonders that await you, get ready for an unforgettable adventure! Grab your snorkel gear, dive into the Caribbean waters, explore the wildlife, and enjoy Cuban hospitality. Don't forget to try the delicious local food and experience the Cuban culture. Your trip to Playa Larga, Cuba, will be a unique experience.
Frequently asked questions about Playa Larga, Cuba.
What is the best time to visit Playa Larga?
The dry season from November to April is ideal for enjoying the mild climate and outdoor activities.
Is it safe to swim in Laguna del Tesoro?
Yes, the lagoon is safe for swimming and water sports. The locals will be happy to guide you.
Is it necessary to speak Spanish to visit Playa Larga?
It is not necessary, but learning a few Spanish phrases can be useful and appreciated. Cubans are friendly and will be willing to help you.
Is it necessary to carry cash or are credit cards accepted in Playa Larga?
It is advisable to bring cash, as credit cards are not always accepted. You can change your money at local banks or exchange houses (CADECA).