Eastern Beaches in Havana
Welcome to the dream beaches that hide in the shadow of Havana! The Eastern Beaches, located just a few minutes from Havana, are a popular destination for those seeking sun, sand and exciting activities without straying too far from the mystical charm of Havana. In this article, I will take you on a tour of these beaches and tell you everything you can do to make the most of your visit.
How to get to the Eastern Beaches?
Getting to the Eastern Beaches from Havana is a piece of cake. You can choose to take a taxi from the city, which will take approximately 30 minutes. Tourist and local buses are an excellent alternative. The bus ride is an opportunity to meet the locals and enjoy the scenery along the way, but keep in mind that it will be a difficult epic unless you travel in a tourist vehicle, the most advisable thing for travelers is to rent a taxi.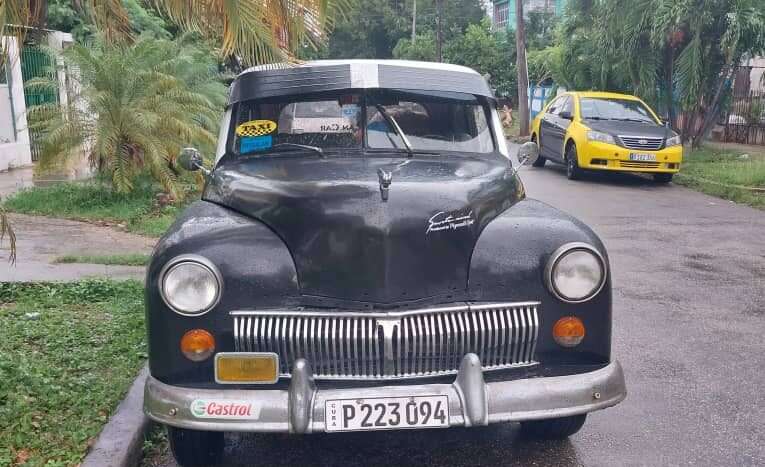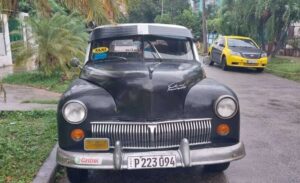 But no matter how you choose to get there, once you're here, you'll be greeted by the crystal clear waters and soft white sand of these beautiful beaches.
Accommodation in the Eastern Beaches
The Eastern Beaches have a wide variety of accommodation options, including some popular hotels. However, if you want to live an original and authentic experience in Playas del Este, we recommend staying in a private house, not only will it be much cheaper, you will also be able to enjoy the company of the locals and experience Cuba from a realistic and enjoyable perspective. something that no hotel can offer you.
On our website you can find accommodation anywhere in Cuba, due to the tourism boom, renting houses or rooms has become a popular activity among locals. Today there are thousands of houses for rent distributed throughout Cuba. We put them all just one click away!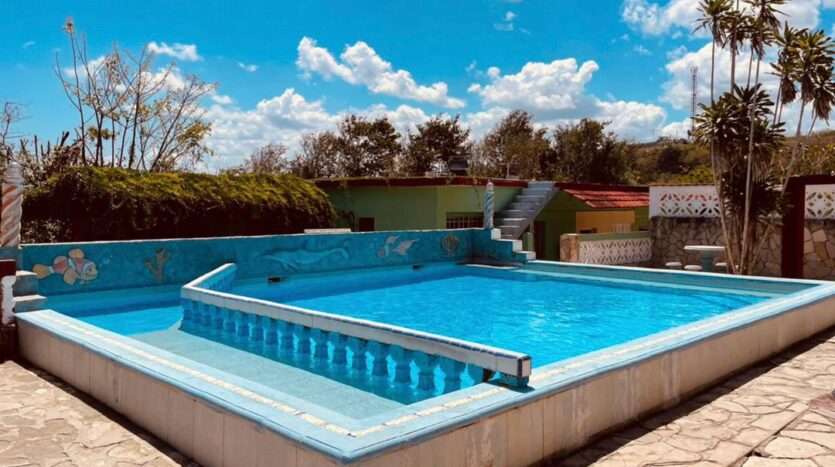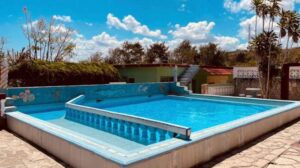 Let's start our tour at Bacuranao Beach, which is located a stone's throw from Havana. What makes Bacuranao special is its relaxing and serene atmosphere. Here, you can escape the hustle and bustle of the city and enjoy a calm day by the sea. The shade of the majestic palm trees will provide you with a natural refuge from which to listen to the soft and constant sound of the waves caressing the coast.
Tarara Beach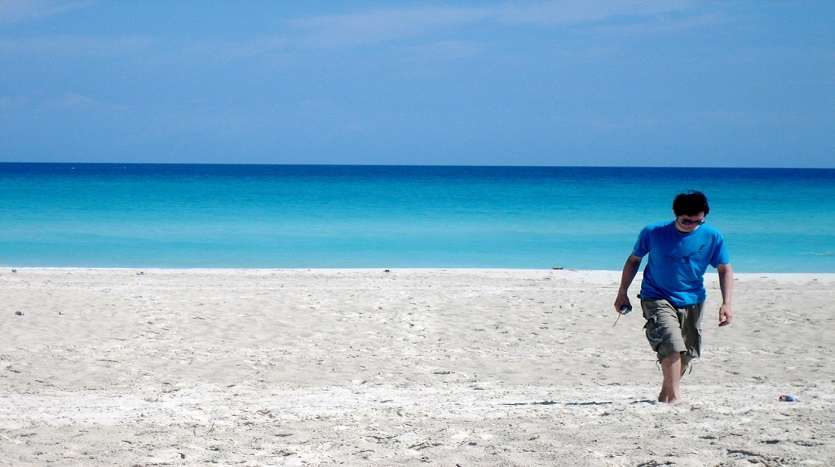 Continuing our tour we come across Playa Tarará, another of Cuba's picturesque beaches that is surrounded by lush vegetation. If you want to know where the best beaches in Cuba are, click on the link in blue, it is information that is worth gold.
Playa Tarará is a perfect choice for those looking for a private and quiet environment. The wide strip of golden sand is framed by palm trees and coconut trees, creating a dreamlike tropical landscape.
But the true wonder of Tarará is found beneath the crystal-clear waters: a vibrant coral reef full of life. Snorkeling enthusiasts can marvel at the rich marine life that inhabits this underwater ecosystem.
Playa Mégano is one of the favorite spots for lovers of water sports in Havana. If you are a beginner, don't worry; There you will find local schools offering lessons and equipment rentals. Kitesurfing is the most popular activity in the area due to the constant winds that blow, but, like all the beaches in the east, you can always relax in the company of fine sand, a good sun lounger and a cold beer.
Una de las playas más icónicas de la región es Santa María del Mar. Aguas cristalinas y una extensa franja de arena blanca la convierten en un destino favorito para familias y grupos de amigos. Esta es una de las playas más concurridas de La Habana, aunque entre semanas puede quedar vacía.
En sus cercanías encontrarás una variada oferta gastronómica. Además, puedes pasear por la playa y explorar las creaciones de los vendedores locales que ofrecen coloridas artesanías.
Windsurfing, kayaking and catamaran water sports are also popular in Boca Ciega. As in Playa Megano, here you can find instructors who will guide you in these exciting activities. Additionally, the area has an abundance of restaurants and bars where you can indulge in delicious Cuban food after an action-packed day on the water.
Guanabo is a perfect choice if you are looking for a beach that comes to life after sunset. During the day, you can enjoy the sun and sand, but when night falls, this charming coastal town transforms into a lively nightlife party. Cuban music takes over the place and numerous bars and clubs open their doors to invite you to dance to Caribbean rhythms. Sounds good right?
Jibacoa Beach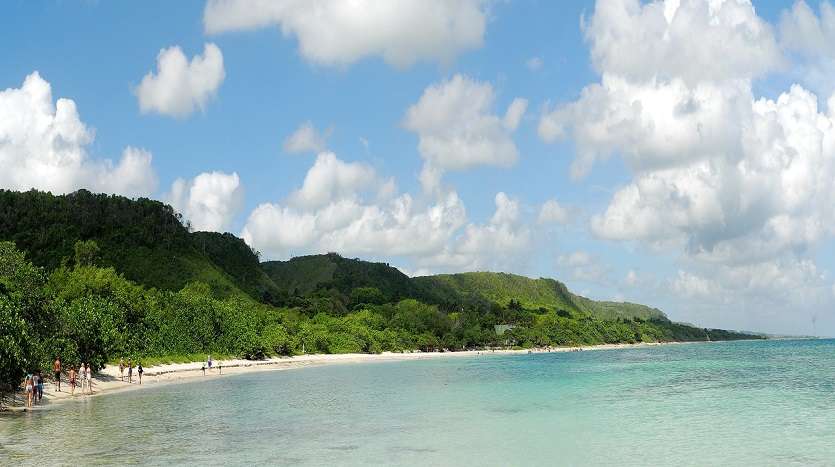 Adventurous spirits will love Playa Jibacoa! Surrounded by green hills and majestic cliffs, this beach offers exciting opportunities for deep-sea fishing and diving. Jibacoa has colorful corals and great marine biodiversity that make this area perfect for diving or snorkeling.
In addition to fishing and diving, hiking is popular in Jibacoa; The irregular topography of the area, crowned by bushes and palm trees, added to the charm of the nearby towns, tend to encourage the curiosity of travelers.
The usual route is Havana to Playas del Este, but there are many who prefer to come directly to the Playas del Este for vacation. Even so, being in Cuba and not visiting Havana seems taboo. We recommend spending at least one afternoon exploring the historic center of the city, which is well worth it! You won't want to leave the island without visiting its castles and squares.
Another very valid idea is to make an escape to Varadero, which is relatively close, and thus try another of the iconic beaches of Cuba.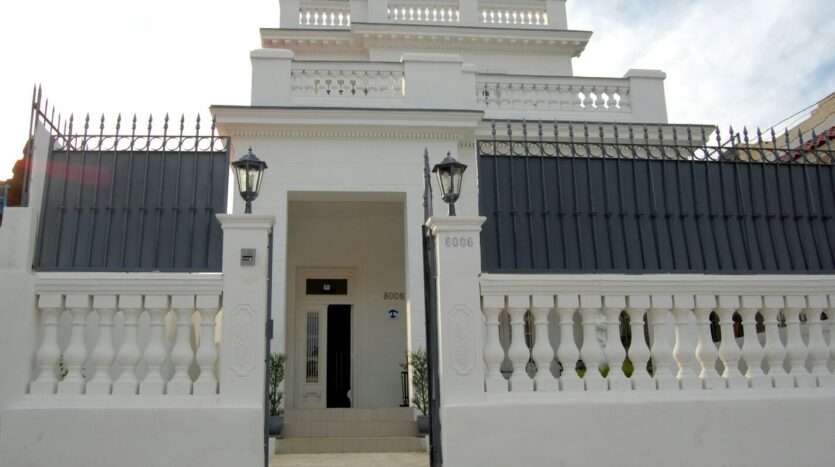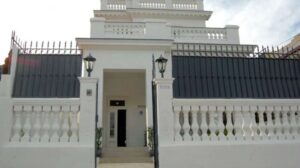 We have reached the end of our tour of the Eastern Beaches in Havana. Now that you know all the wonders that this destination has to offer, what are you waiting for? Escape to this Caribbean paradise and experience the perfect combination of relaxation and adventure. The Eastern Beaches in Cuba await you with open arms!
Frequently asked questions about the Eastern Beaches
Are there affordable accommodation options in the Eastern Beaches?
Yes, in addition to hotels, you will find private houses that offer affordable and authentic accommodation.
Can I use US dollars in Cuba?
It is advisable to bring euros or change to the local Cuban currency (CUP). US credit cards may have restrictions. Find out where to change when you arrive at the airport.
Is it safe to practice water sports on the Eastern Beaches?
Yes, as long as you follow the instructors' instructions and take safety precautions.
How can I get to Havana from the Eastern Beaches?
Taxis and buses are convenient options. You can also rent a car if you prefer