Maguana Beach, Cuba.
Maguana Beach! Just saying that name already brings back good memories. In this article we focus on sharing with you everything you need to know about this cozy coastal enclave in the most remote part of Guantánamo, Cuba. If you're wondering, "Is Maguana Beach worth visiting?", let me tell you right from the start that the answer is a resounding Yes! Join us in this summary full of sun, sand, and natural wonders.
Accommodation near Maguana Beach
Finding a comfortable place to stay near Maguana Beach is the first need you must resolve to enjoy its charm. Just imagine the pleasure of waking up to the soft whisper of the sea and the aroma of salt in the air, knowing that you are just a few minutes from paradise.
Well, in our you will find a variety of accommodation options that adapt to all tastes and budgets!
There are some hotels in the area, but in many cases they are not enough and, in reality, they are not the eighth wonder. Our recommendation is to stay whenever possible in a private house. This not only directly benefits the local economy, it will also allow you to experience Cuba from an enviable perspective, the perspective of the Cuban. And you can still enjoy comfort and pampering. Could there be anything better?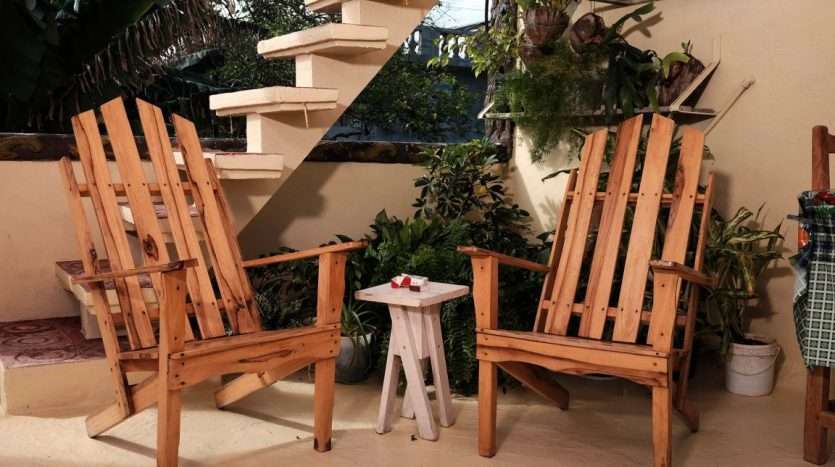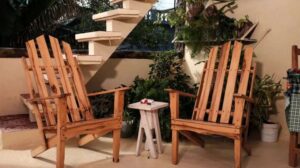 How to get to Maguana Beach?
Getting to Playa de Maguana is easier than you imagine. If you fly to Cuba, you can take a domestic flight to Baracoa, the closest city to the beach. From there, you can take a short taxi ride that will take you directly to Playa Maguana.
If you prefer the road, you can enjoy a scenic drive from Santiago de Cuba, allowing you to explore beautiful landscapes along the way. Interprovincial transfers often become an excuse to enjoy the endless landscapes of eastern Cuba.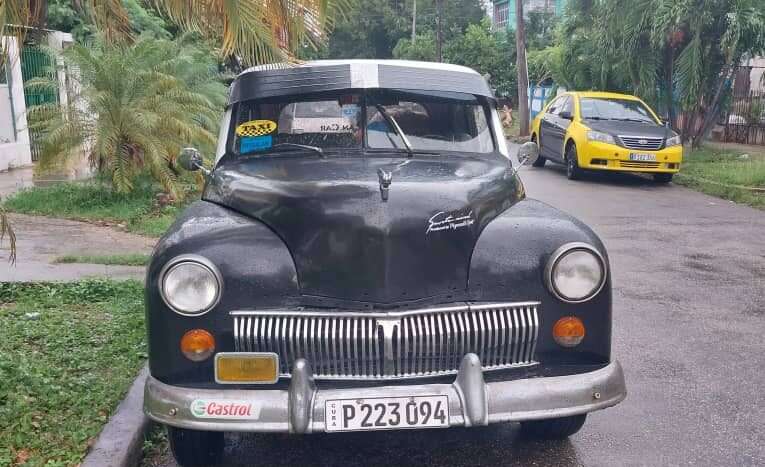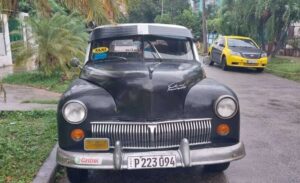 As you will see, the adventure begins even before reaching the beach. Along the way, you will be able to enjoy panoramic views of the Sierra del Purial mountains and, if you are lucky, you will be able to observe some of the endemic birds of the region.
What to do in Playa Maguana?
Once you find yourself on the golden shores of Playa de Maguana, a world of exciting activities awaits you to enjoy.
Enjoy the Sun and the Sea in Playa de Maguana
what to do in Playa Maguana
The beach itself is an Eden in itself and offers a number of activities for those who wish to relax under the warm Caribbean sun or take a dip in the crystal clear waters. The soft, golden sand invites you to spread your towel and enjoy the sun while listening to the soft rustle of the palm trees. Plus, swimming in the calm waters is a refreshing experience, and the beach is ideal for children and adults alike.
Explore Nature in the Alejandro de Humboldt National Park
For those who love nature and outdoor adventures, the Alejandro de Humboldt National Park surrounds Playa de Maguana and offers an exciting environment to explore. A hike along the park's trails will take you through a lush rainforest that is home to an impressive diversity of flora and fauna.
Here, you can marvel at exotic birds in vibrant colors and observe butterflies fluttering in the air. The biodiversity of this park is amazing, an interesting challenge is keeping track of the different species of birds, insects, or exotic plants that you find.
Things to do near Maguana Beach
The good thing about visiting Playa de Maguana is that your adventure does not end at the beach; In nearby Baracoa, where we recommend staying, you will find yourself immersed in the cultural and historical heritage of the ancient city and its surrounding natural wonders. Here we present some of the unmissable experiences near Playa de Maguana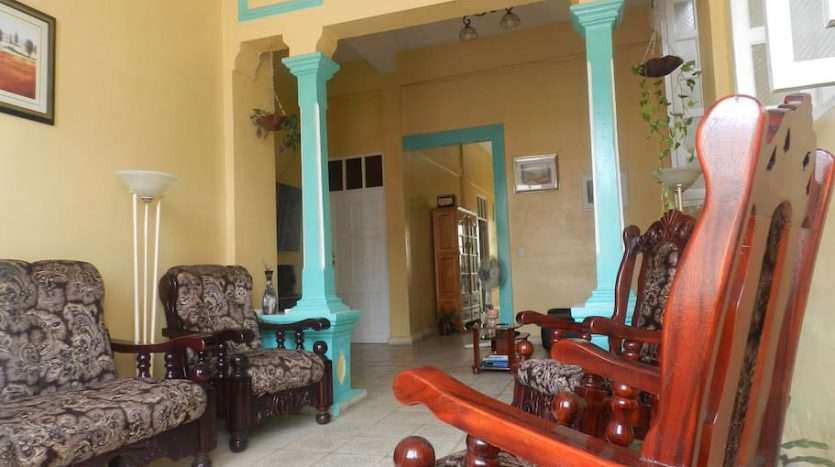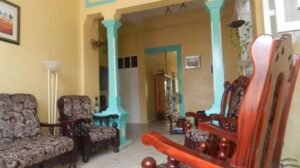 Discover the old town of Baracoa
Just a jump from Playa de Maguana, you will find the city of Baracoa, a true relic of Cuba. Explore the charm of the old town, where cobblestone streets and colorful colonial houses will allow you to peer into the past of this city, which was one of the first founded on the island.
And something essential that we cannot forget! Soak up the local culture by interacting with friendly Baracoans and discovering traditional Cuban music and dance in public squares. Whenever you are in Cuba, the best thing you can do is interact with its people, and if there is music and fun involved, even better.
Visit the Historic Matachín Fortress
History comes to life at the historic Matachín Fortress, which dates back to the 18th century. This imposing defensive structure gives you the opportunity to enjoy panoramic views of the coast and the ocean. Its traveling stones contain more than one secret that you will like to discover, in addition, everything in the place is very photogenic. Don't forget the photos!
Delight yourself with local Baracoa chocolate
chocolate in Baracoa
Baracoa is famous for its delicious chocolate, which is considered one of the best in Cuba. Don't miss the opportunity to visit a local chocolate factory and enjoy a tasting. Try the intense flavors and tantalizing aromas of this universal Baracoa-style delicacy, and be sure to take some sweet memories home.
Explore the Stunning Toa River on a Boat Ride
If you are looking for an experience of direct contact with nature, a boat ride on the Toa River is an exciting option. This river is the largest in Cuba and will take you through a majestic canyon surrounded by lush vegetation. As you glide through its waters, you will have the opportunity to admire the natural beauty of the surroundings and perhaps spot some species of local birds.
Hiking and the Yunque of Baracoa
hiking in Maguana Beaches
For adventurous spirits, hiking opportunities are abundant around Maguana Beach. We already mentioned the Alejandro de Humboldt National Park, but it is not the only point in the area that serves this purpose. If you're looking for a stunning panoramic view, head to Yunque de Baracoa, an anvil-shaped mountain that offers a thrilling challenge to hikers and rewards with jaw-dropping views.
So now you know, after enjoying the charms of Playa de Maguana, be sure to explore everything that Baracoa and its surroundings have to offer, it is a more than rewarding experience. And if beaches are your thing, in Baracoa you will find more than one, but if you want to delve deeper into the topic we leave you this article on the "best beaches in Cuba".
Maguana Beach awaits you!
In short, Playa de Maguana is a corner of Cuba that is worth discovering. From its dreamy beaches to its lush natural environment and the exciting activities it offers, this destination has it all. Whether you're looking for beach relaxation, nature adventures, or exploring Cuban history and culture, Playa de Maguana has something special for every traveler.
Frequently Asked Questions about Maguna Beaches
What types of accommodation are available near Maguana Beach?
You can find a variety of accommodation near Maguana Beach, including private homes and hotels. Our recommendation is private houses.
What are the most popular activities in Maguana Beach?
The most popular activities in Playa de Maguana include swimming, snorkeling, hiking through the Alejandro de Humboldt National Park, and exploring the city of Baracoa.
How do I get to Playa de Maguana from Baracoa?
You can get to Playa de Maguana from Baracoa by taxi or private car. The trip is short and picturesque.
Is Playa de Maguana suitable for families with children?
Yes, Playa de Maguana is a family-friendly destination, with safe waters for swimming and kid-friendly activities.